There are many benefits to shopping used cars, and you'll find plenty here at Peacock Hyundai Brunswick! Our used car dealer near you supplies drivers near Brunswick, Dock Junction, and Saint Simons Island with all sorts of pre-owned cars.
On this page, you'll find a brief overview of our services, as well as our collection of service area articles. Find the article for your town or city and learn more about our services-plus some points of interest to see in your area!
Used Car Dealer near Brunswick, GA
Used Car Dealer near Dock Junction, GA
Used Car Dealer near St. Simons Island, GA
Used Cars for Sale
At our used car dealership, we understand that every shopper wants something different from their next ride. Whether you're searching for a sleek and efficient sedan, a versatile SUV, or a brawny pickup truck, you can start your search with our inventory of used vehicles.
We have a wide range of used Hyundai cars, but we also stock pre-owned vehicles from a variety of other popular brands as well. For top quality, you won't want to miss our selection of Hyundai Certified Pre-Owned cars. You'll get many added perks with these Hyundai cars-read our service area articles to learn more!
How We Can Serve You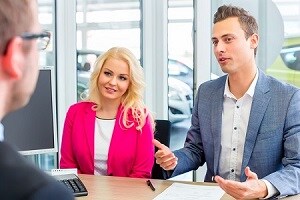 There's a lot we can do for you besides helping you find your next car. If you need financing for your next new ride, our finance center can help you explore car loan options. Even if your credit history is less than optimal or nonexistent, we'll work with you to find the best possible options for your situation.
When you need maintenance for your ride, our on-site service center is here for you. Our technicians are fully certified and have experience working on all sorts of cars, so you can rest easy knowing yours is in good hands. For oil changes, tire rotations, brake repair, and more, schedule service with us!
Shop Our Used Car Dealer near Me
When you need a used car dealer near you, contact Peacock Hyundai Brunswick. Whether you're coming from Dock Junction, Saint Simons Island, or right here in Brunswick, we'll be happy to work with you.
You can learn more about our used cars and Hyundai Certified Pre-Owned cars in the service area articles on this page. They'll give you an even closer look at our used car dealership!