If you're searching for Hyundai parts for your car, look no further than Peacock Hyundai Brunswick. We want to make sure you're getting the perfect fit for your vehicle. The best way to ensure that is to buy genuine OEM parts.
These parts are designed and engineered to fit a Sonata, Elantra, Tucson, or other Hyundai model. Visit our Brunswick, Dock Junction, and Saint Simons Island parts center today.
Installing Genuine OEM Hyundai Parts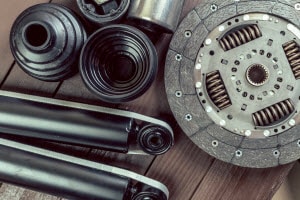 You might be able to find working aftermarket parts at another auto store. Those parts aren't always the right fit for your Hyundai. The only way to guarantee you receive genuine OEM parts for your vehicle is to purchase them here at our Hyundai dealer.
Genuine OEM parts are engineered and manufactured specifically for your car. Aftermarket parts might seem like a good choice in the short-term but can end up costing more in the long run if they break down. Avoid that by purchasing a genuine OEM part backed by a Hyundai warranty.
We're fully stocked with genuine parts, like:
Air filters
Alternators
Belts
Brake pads
Oil filters
Spark plugs
Wiper blades
And more!
If accessories are what you desire, don't forget to check out our large selection of those, too. We carry cargo nets, mud guards, floor mats, roof racks, and other accessories which can often make life inside your car more convenient.  
Have Them Installed Here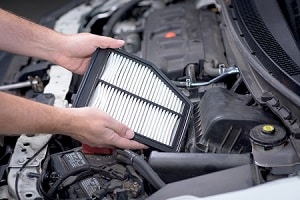 We know there are many of you out there who enjoy do-it-yourself work and spending time turning the wrenches and going under the hood in your own garage. That's great, because many of the parts here can be picked up and taken home. Of course, if there is an urgent vehicle emergency and your car won't start without a certain part, our service technicians will be happy to take care of things for you.
Order parts and accessories on our website, and we'll have them ready for pickup. Looking to save some money? We do have specials on some parts and accessories.
All the Parts You Need
If you know the part you need, contact us here at Peacock Hyundai Brunswick and we'll place the order. We are happy to serve Brunswick, Dock Junction, and Saint Simons Island and work hard to ensure your car has the parts it needs to succeed.